Family Focus: Ginger Katz of the Courage to Speak Foundation
Posted by Informed Families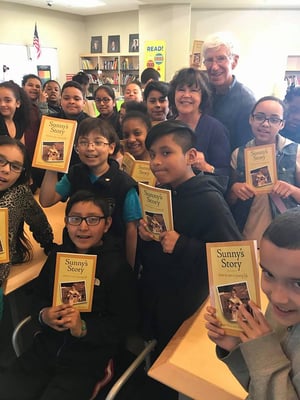 When Ginger Katz's 20-year-old son Ian died of a drug overdose, the doctors suggested she tell people that he died of a heart attack or brain aneurysm. Katz said that the night before the funeral, she couldn't sleep, feeling "physically, spiritually and intellectually" unable to attend the next day's events.
"I felt that [for me to attend the funeral] they'd have to carry me," said Katz. "Then, I'm not sure where it came from but at some point that night, I visualized speaking out. I was not one for public speaking but I woke my husband up and told him that I wanted to speak out. I said, 'if this is happening to us, it's happening to other families and no one is talking about it.'"
Twenty-two years later, Ginger and her husband Larry Katz are still talking about their experience through the non-profit organization they ultimately founded: the Courage to Speak Foundation. They make presentations to children, parents, educators, clergy, professionals and others in 40 states. Knowing that their story alone could only take families so far, Ginger and Larry worked with a team of experts to develop curriculum evaluated and recommended by the Yale School of Medicine. Their elementary, middle and high school curriculum is implemented across the country. Additionally, they offer a multi-session program for parents called Courage to Speak -Courageous Parenting 101®.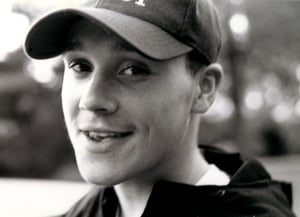 Perhaps their best known achievement since founding the organization is authoring a book for children of all ages called Sunny's Story. Sunny's Story is narrated through the eyes, ears and mind of the family beagle, Sunny. It is about the ups and downs of life with his young master, beginning with their meeting at an animal shelter, and ending with Sunny's unsuccessful attempt to save Ian by trying to wake up Ginger the night of Ian's overdose.
Ginger & Larry Katz have been featured widely in print with their story, but fear that so many people are dying from drug overdose that you don't see stories like this on the front page anymore. However, these stories are needed more than ever, along with effective social and emotional learning to keep children safe, healthy and drug free.
"I tell parents to find out everything your child will be exposed to as far as drugs are concerned," said Ginger. "You need to learn about drug addiction and the risk you and every child is exposed to. Not every child uses, but they are under a lot of stress and their friends might be using. If you see your child using tobacco, marijuana, or alcohol, you need professional help. You can't talk yourself out of this. You have to talk to your child about why, but don't fall for the 'it's only marijuana' rationale. Their brains are still developing and it's critical that nothing interferes with the learning at this stage of development. The first time they try marijuana, it's a mistake. The second time, they are using."
When asked what she would share with a parent who isn't concerned about addiction in the family, Ginger replied that she felt the same way before it happened to her. "I was the same. I thought 'Not my family,'" said Ginger.
Informed Families is so grateful to Ginger for sharing her story with us, sharing her wisdom and experiences with so many individuals and for channeling her pain into something that will prevent thousands of others from experiencing the kind of grief she lives with every day.
To learn more about the Courage To Speak Foundation, visit https://couragetospeak.org/.
Sunny's story can be purchased here.
Please follow and like us: